Which one of the following figures represents relationship among furniture, chairs, tables?
.




.




.




.



Correct Option:
C
From above given question ,we know that
Chair is different from table, but both come under the class furniture.
From above it is clear that option ( C ) represents the best relationship between furniture, chairs and tables .As shown in venn - diagram .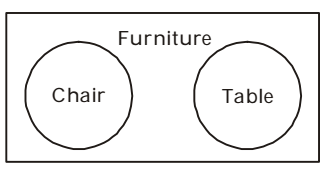 ---