Identify the diagram that best represents the relationship among the classes given below:
Doctors, Engineers, Lawyers

.




.




.




.



Correct Option:
D
According to question , we know that
Doctors, Engineers and Lawyers are different in professions .These belong to different classes .
So , option ( D ) is required answer .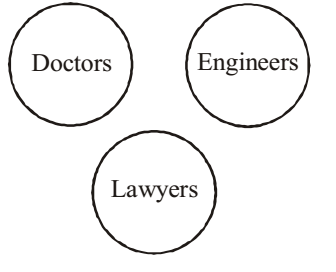 ---