Direction: Study the graph given below and answer the question asked there under.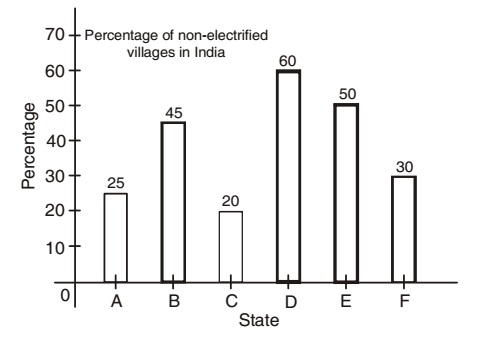 How many states have at last 60% or more electrified villages?
Correct Option:
A
In A, C and F states, percentage of non-electrified villages are 25, 20 and 30 per cent respectively. Hence, percentages of electrified villages for these states are 75, 80 and 70 percent respectively.
---