---
What is the full form of ASLV?
---
What is the full form of ASLV?
The full form of ASLV is the Augmented Satellite Launch Vehicle. It is a small lift launch vehicle that is designed by the Indian Space Research Organisation (ISRO). It has capacity to place 150 kg satellite Low Earth Orbits (LEO).
The development of satellite launch vehicles was started by India in the early 1980s. the reason behind starting this project is payload to be placed into a geostationary orbit.
It is a five-stage vehicle that uses solid propellants in all five stages. The length of ASLV is 24 meter and the weight is 40 tonnes.



Launch history of ASLV



ASLV all four flights launched form ASLV Launch pad at the Sriharikota Range:

1.ASLV first flight launched on 24th March 1987 but it was failed.

2. ASLV second flight launched on 13th July 1988 but it was failed due to some control problem in the launcher.

3.ASLV third flight launched on 20th May 1992, it was partially failed because orbit size is lower than expected and spin stabilization is wrong.

4. ASLV fourth flight is launched on 5th May 1994 and it was successful.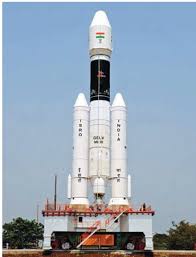 ---

---