---
What is the full form of NSDL?
---
What is the full form of NSDL?
The full form of NSDL is National Securities Depository Limited. It is a central securities depository in India that holds the securities of investors in electronic format. It was founded on 8 August 1996 and headquartered in Mumbai. G.V. Nageswara Rao is the CEO of NSDL. It was the first electronic securities depository in India which deal in paper-based settlement of securities, It resolves many issues related to the security settlement like bad delivery and delayed transfer of title.
RBI gave a permit to NSDL to work like an installment bank in India from 29 October 2018 under segment 22(1) of the Banking Regulation Act 1949 to carry payment transactions.



History


NSDL was established in 1996, after the enactment of the Depositories Act, 1996 to encourage the exchanging and settlement of securities in electronic format. It is similar to the bank account, It empowered the financial specialists to move the responsibility for through account transfer without doing any paperwork.



Promoters of NSDL


Industrial Development Bank of India Limited (IDBI)

Unit Trust of India (UTI)

National Stock Exchange of India Limited(NSE)



Shareholders


Axis Bank
State Bank of India
Oriental Bank of Commerce
Citibank
Standard Chartered Bank
HDFC Bank
HSBC Bank India
Deutsche Bank
Bank of Baroda (erstwhile Dena Bank)
Canara Bank



Function of NSDL


It holds securities of investors in electronic format like share, bond, and debentures.

It provides Demat account services.

It ensures safe and secured transaction of securities

It freezes and locks the account of investors.

It makes products and services to fulfill the requirement of the growing financial industry.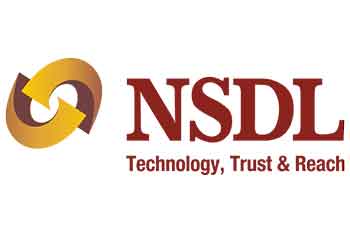 ---

---