---
What is the full form of NDRF?
---
What is the full form of NDRF?
The full form of NDRF is National Disaster Response Force. It is a special type of force founded for the special and quick response to natural and man-made disasters under the Disaster Management Act, 2005.
It was established in 2006 and headquartered in New Delhi.
The Chairman of the NDMA is the Prime Minister and it is headed by SN Pradhan, IPS, Director General.
National Disaster Response Force provides quick response in the situation of earthquakes, floods, hurricanes, volcanic eruptions, storms, etc.
When any kind of disaster happens the central government is responsible for providing aid and assistance to the affected area. They post Armed Forces, Central Paramilitary Forces, National Disaster Response force to handle this situation. They are trained and equipped to response disaster situations.

It consists of 12 battalions, which include 3 Border Security Force, 3 Central Reserve Police Force, 2 Central Industrial Security Force, 2 Indo-Tibetan Border Police, and 2 Sashastra Seema Bal. The total number in each battalion is 1149.

The NDRF battalions located in 12 different location of India for quick response, these 12 locations are as follows:

1. Guwahati, Assam
2.Cuttack, Odisha
3.Kolkata, West Bengal
4.Arakkonam, Tamil Nadu
5.Pune, Maharashtra
6. Bhatinda, Punjab
7. Ghaziabad, Uttar Pradesh
8.Patna, Bihar
9. Gandhinagar, Gujarat
10. Varanasi, Uttar Pradesh
11. Itanagar, Arunachal Pradesh
12.Vijayawada, Andhra Pradesh



Achievements of NDRF



1.2007

Flood in Bhavnagar and Rajkot in Gujarat recuse 291 people and distributed 3750 food packets.

2. 2008

Hotel Shakunt collapsed in Ahmedabad, Gujarat NDRF team saved 10 people and recovered 6 dead bodies.

Flood in Lakhimpur, Assam NDRF team rescued 2500 people.

Flood in Tiruvarur, Tamil Nadu NDRF team recused 773 people.

3. 2009

During Cyclone Alia in West Bengal, NDRF team saved 2000 people, distributed medicines to 30000 victims and food packets to 16000 homeless victims.

Flood in Andhra Pradesh and Karnataka NDRF team rescued 10,659 people.

4. 2010

During cyclone Laila in Andhra Pradesh & Karnataka, the NDRF team saved so many people.

5. 2015

NDRF team saved so many lives when an earthquake comes in the part of India and Nepal.

6. 2018

NDRF team rescued so many people during the flood in Chennai, Tamil, Nadu.

7.2019

NDRF team rescued so many people during the flood in Kerala.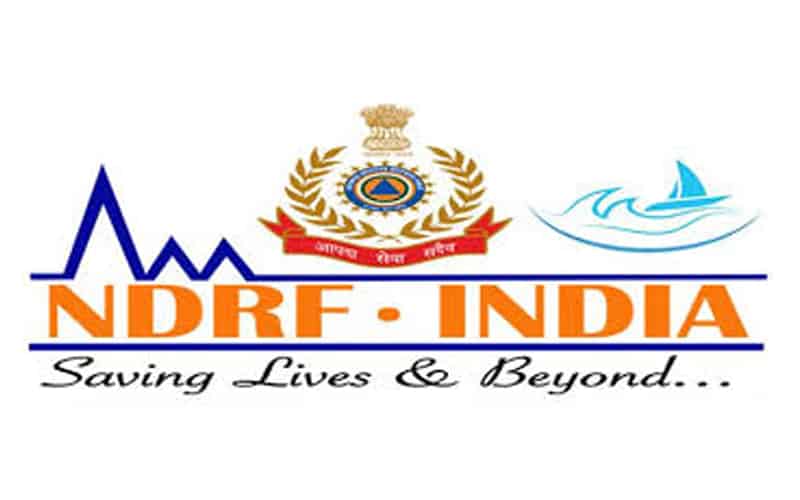 ---

---